Equine Therapy;
Equine Assisted Therapy;
Counselling Service
Equine Therapy or Equine Assisted Therapy where you create relationships with the horses and your environment while learning and healing. Located in Hervey Bay, Maryborough and Surrounding Areas. A Registered NDIS Provider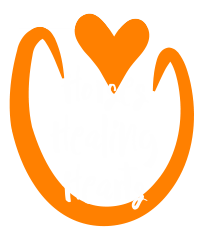 Hello from Horses Healing Hearts

Horses Healing Hearts is a registered NDIS provider for counselling services. We have a holistic farm located in Maryborough, Fraser Coast Region, Queensland.
How horses can help?
Through Equine Assisted Therapy (EAT) and Mindfulness Practices unique healing can happen in the paddock with horses and using the natural surroundings of the land. The Horses Healing Hearts team are all qualified and experienced professionals accredited in counselling and or psychotherapy or equine specialist roles: ensuring safety of yourself and the horses alongside you.
This model can help anyone get through the fears, worries, concerns and or stresses that present in our life and cause blocks.
Equine Assisted Therapy can assist you
Children
from ages of 5 years upwards
regulation of moods
problem solving
capacity building
social skills
communication skills
Teenagers
relationship understanding
peer skills
suicide prevention
independent living skills
mood regulation
Adults
trauma relate learning
addicted behaviours
resolve any life difficulties
mental health concerns
grief and loss
relationship building skills
parenting skills
Disability
Using the environment we can assist with non-verbal participants in their learning and growth.
Wheelchair accessible. For more information, please ring us.
We pride ourselves to work with everyone and their unique stories.
"This experiential-based EAP practice where client learn and experience through the paddock being a 'story board', (like a sand tray therapy however the paddock is the sand tray) and the horses parallel character, or/and symbols or/and metaphors. The mental health practitioner and equine specialist provide a space for clients to work out their solutions with external questions to hold people with the story board, this is your own unique storyboard. The extra bonus is that the horses have the innate ability to mirror emotions this contributes to clients subconscious world and lead clients to heal in the practices. These has been many stories of this unique EAGALA EAP therapy used around the world. See Case studies. Now you have the chance to experience here on the Fraser Coast".
1 EAGALA, fundamentals of the EAGALA Model, 8th Edition Training Manual (Santaquin, UT: EAGALA, 2015).
A Little about the Team
Horses Healing Hearts is operated by Clair Star Byrne who has over 23 years of Counselling & Psychotherapist experience and has worked in many well-known Organizations. She has over 10 years of Equine Assisted Therapy Learning and Psychotherapy training and practice. Horses Healing Hearts was established at the start of 2019. Horses Healing Hearts is a registered NDIS provider as a Counselling Service.
The 12 beautiful horses who are well known that make Horses Healing Hearts.
Administer/Bookkeeper: Manda Paech for invoicing, admin and booking related roles.
Allied Health Assistant: Daniel Gillan often a part of the therapy team to assist the team.
Testimonials
I recently participated in Equine Assisted Psychotherapy and Emotional Balance Therapy combined together as one therapy sessions. It felt like such a shift in my life. Therapy was in a beautiful paddock with horses and having technology (using zoom) to access the Emotional Balancing Therapist.
Over the past 8 months I have been in PTSD from trauma of losing my Husband who suddenly died after he had been drinking Alcohol. I was the first one to find him. This trauma is hard to get rid of. I have had trauma before this time as well, living with and loving a husband who had substance abuse issues which has impacted on myself and my whole family.
The horses are so intuitive and really help me to see how hard things are for me right now. It was not an easy session.
After the session I was exhausted however the next day I was very clear and like a big release had happened. I felt I had a direction for the first time, in such a long time. This still allows me to stop and take control of my life and give myself direction in this time of heavy grieving. It's given me the tools when I have my down days or darks days which happens a lot, it gives me hope.
I have received and gained insight more out of 2 hours with Clair (EAP), Samadhi (EBT) and the Horses than I have out of years of counselling with other face to face therapists.
It was a powerful experience.
~ Anonymous, client NSW